Different Types of Telemedicine
Virtual healthcare is becoming more applicable and relevant than ever before. The most recent push for virtual services came unexpectedly due to the global pandemic caused by COVID-19, with physical distancing measures in place at most service providers. Telemedicine is taking the world by storm and doctors and other medical practitioners are relying on it in order to be there for their patients virtually and tend to them as if they were helping them in person. There are 3 main forms of telemedicine that benefits both the patients, and the healthcare workers as well.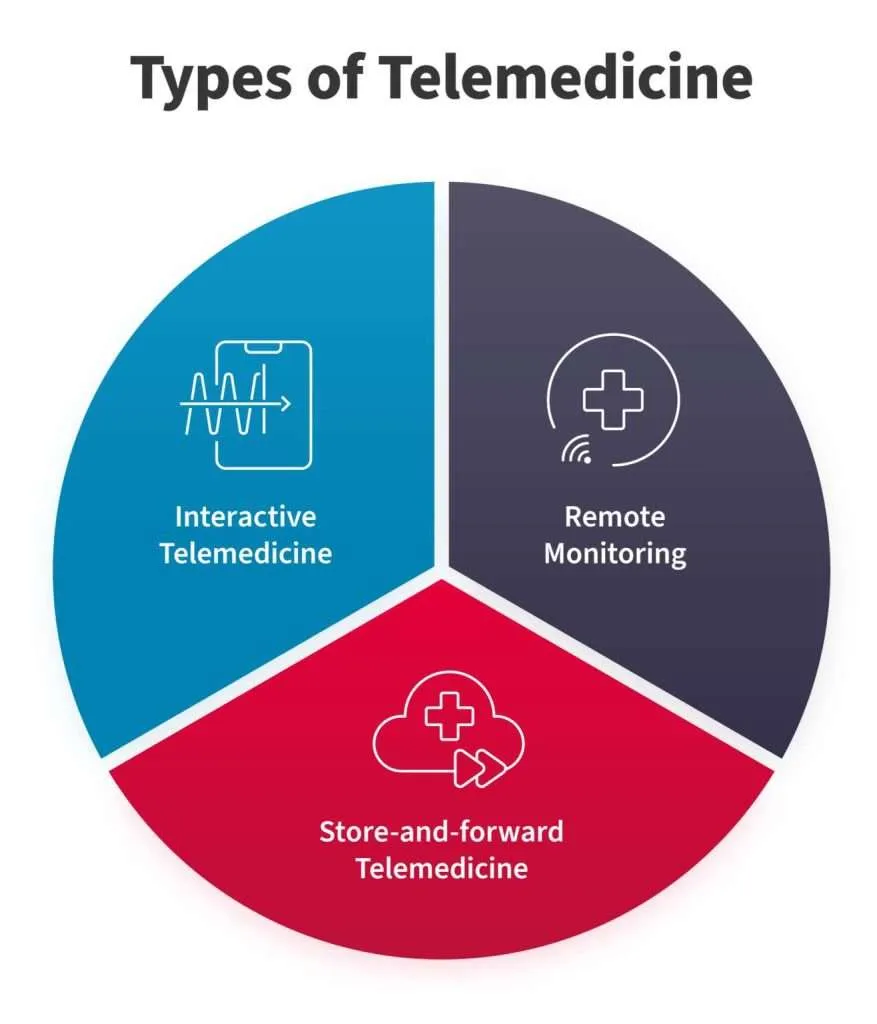 Real-time interactive method
The real-time interactive method consists of advice given proactively to patients via phone, online calls and home visits (if the business allows it based on their own criteria etc.) There is an option of virtual consultation that is used to discuss the patient's symptoms and medical history, followed by an evaluation of the patient's current condition; all done virtually.
Store and forward method
Another type of telemedicine is the store and forward method. This is also known as the asynchronous method. The healthcare providers take the medical information from the patient(s) they are working with and send it to a specialist depending on what medical information/condition the patient(s) is dealing with. For example, this method can be used for specialties such as dermatology, ophthalmology, and radiology.
Remote monitoring method
Finally, there is the remote monitoring method. This method is also known as telemonitoring. Remote monitoring allows healthcare workers to monitor their patients remotely as opposed to being face to face with them. The remote monitoring method is typically used to monitor patients who are considered high risk. Examples of patients who fall under this category are those with heart conditions or even other chronic diseases. For instance, this technique can assist with older patients and keep track of their medical status. Reach out to us to find out about remote monitoring capabilities with our platform!
These are the 3 main types of telemedicine available for healthcare workers. Each one has its unique capabilities and are designed for specific problems that patients may have. Ultimately, the method that is best for the patient is determined by the healthcare worker and the treatment plan is assigned according to the patient and their needs.